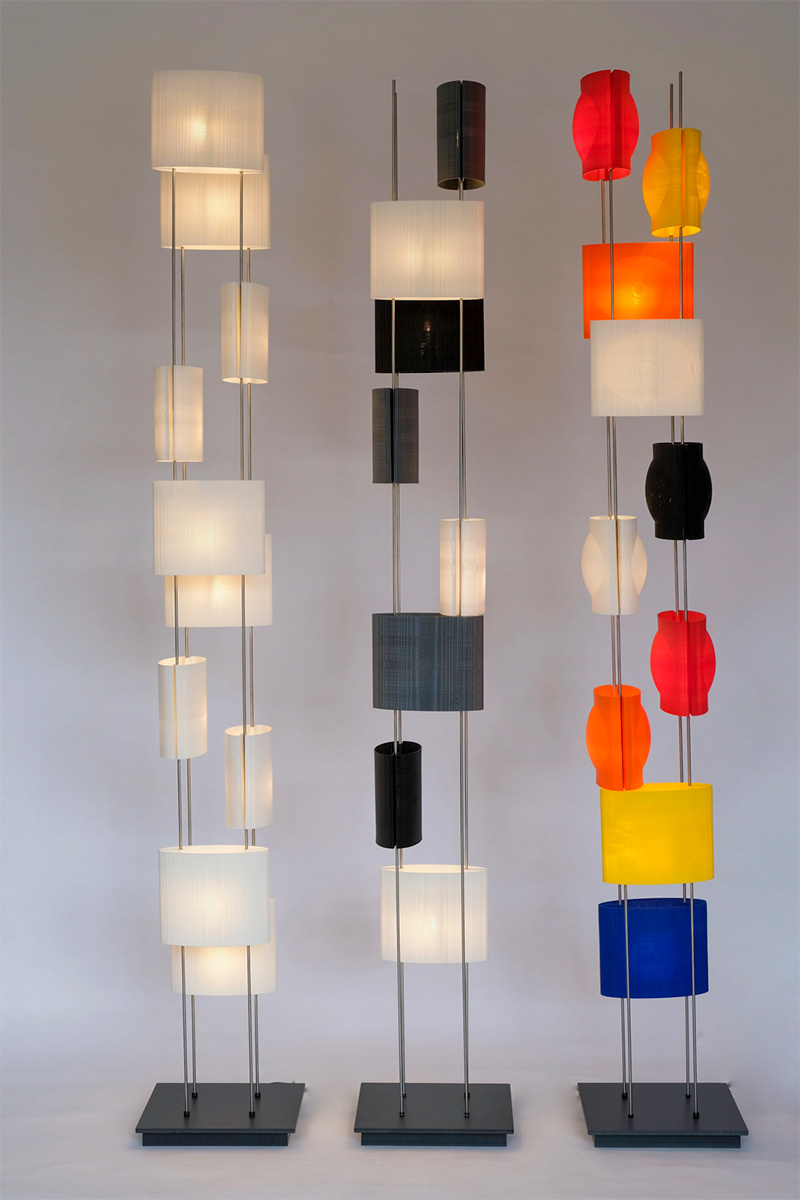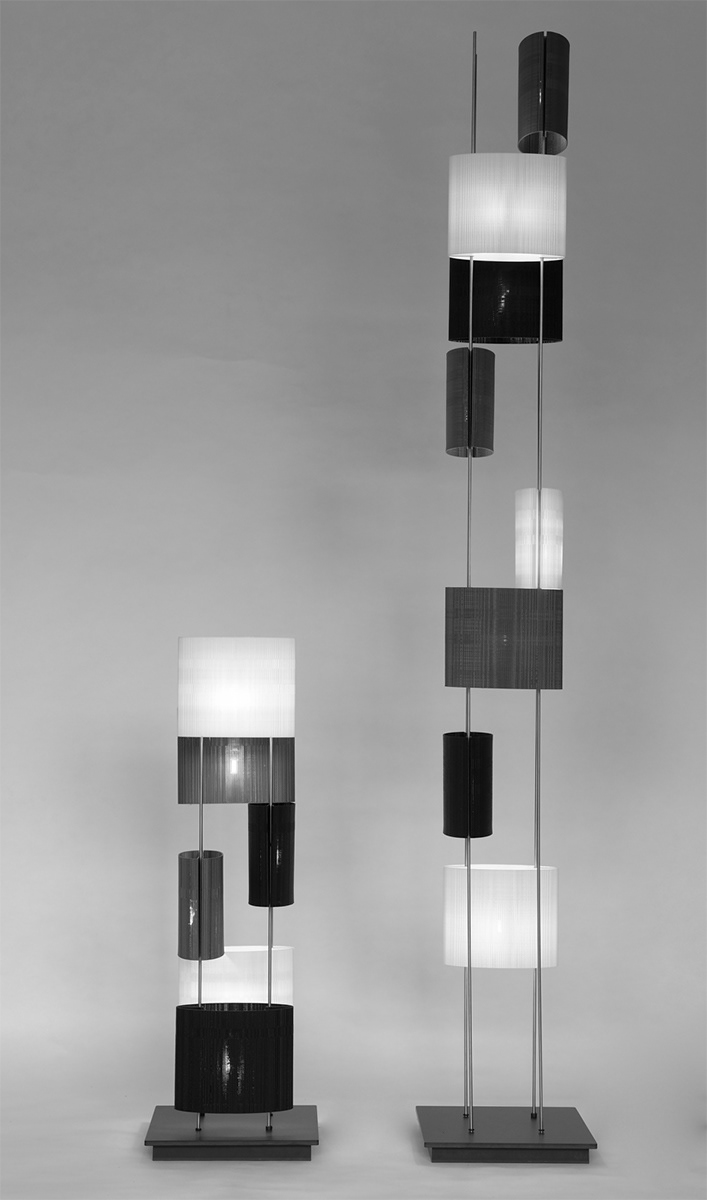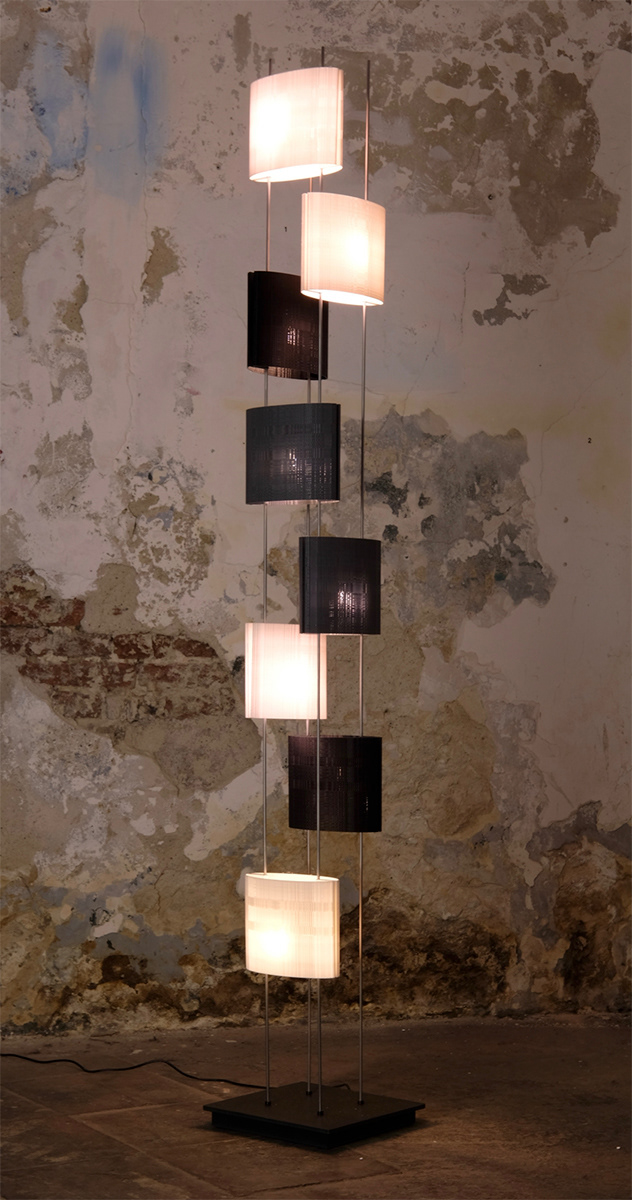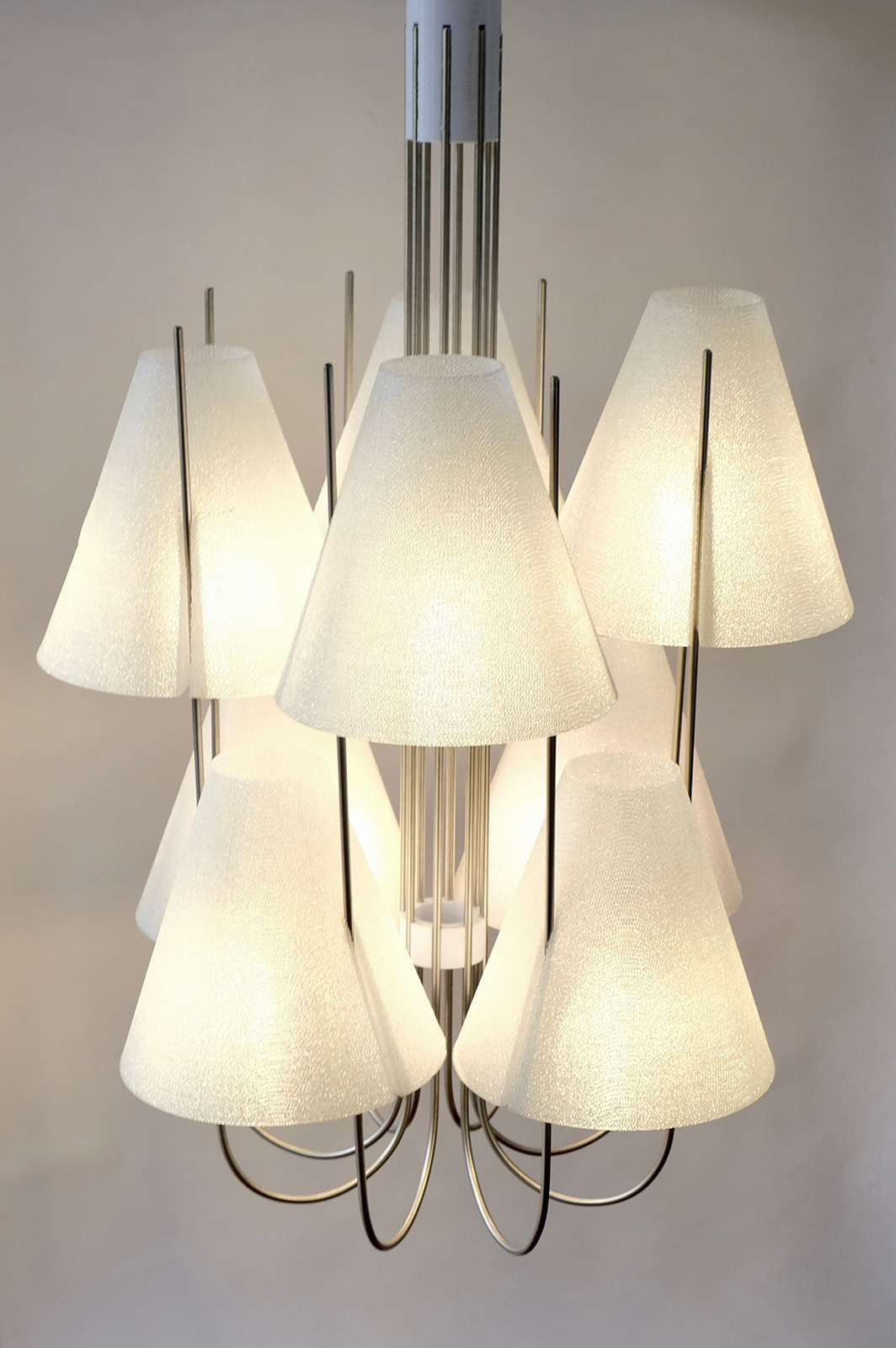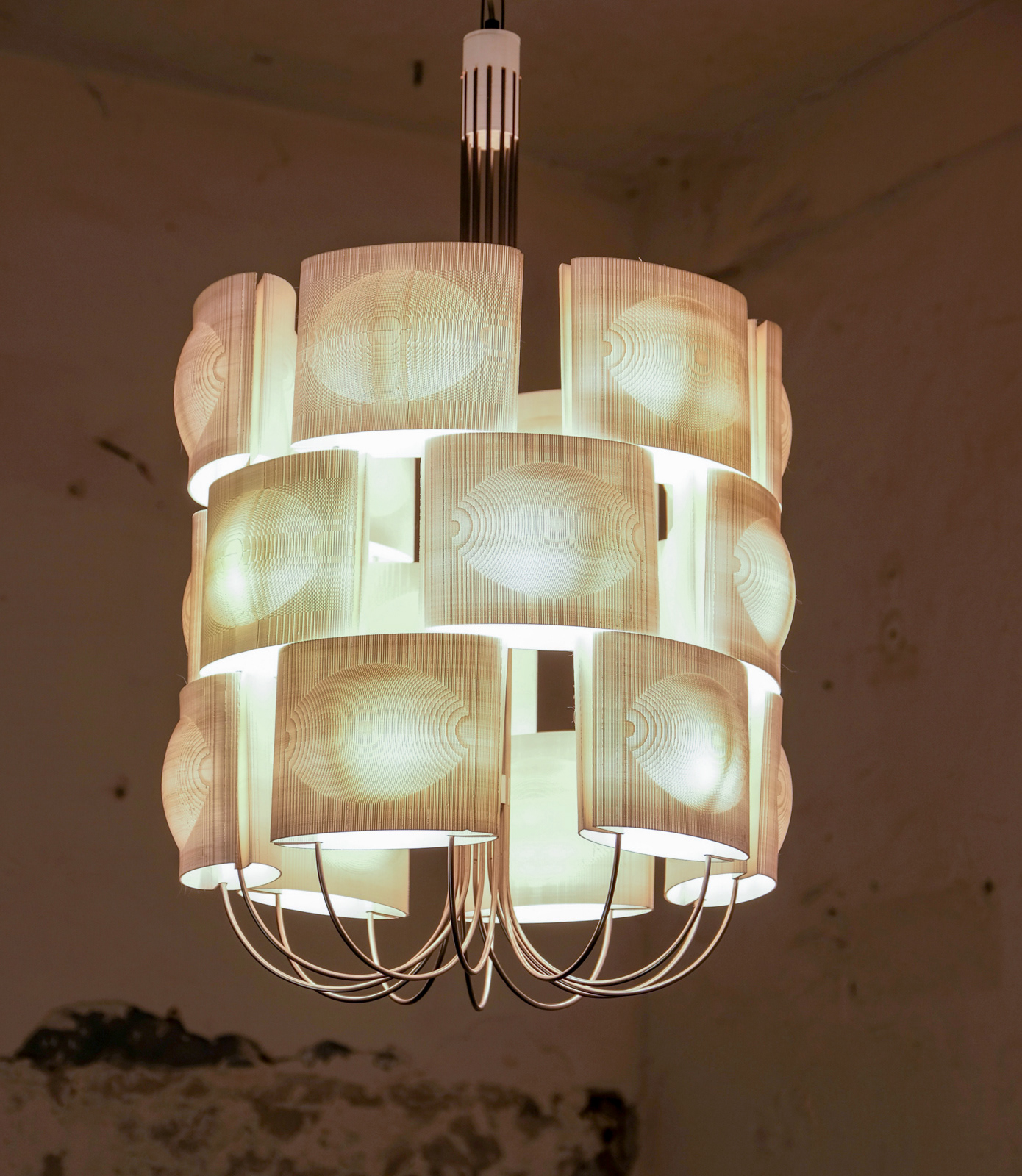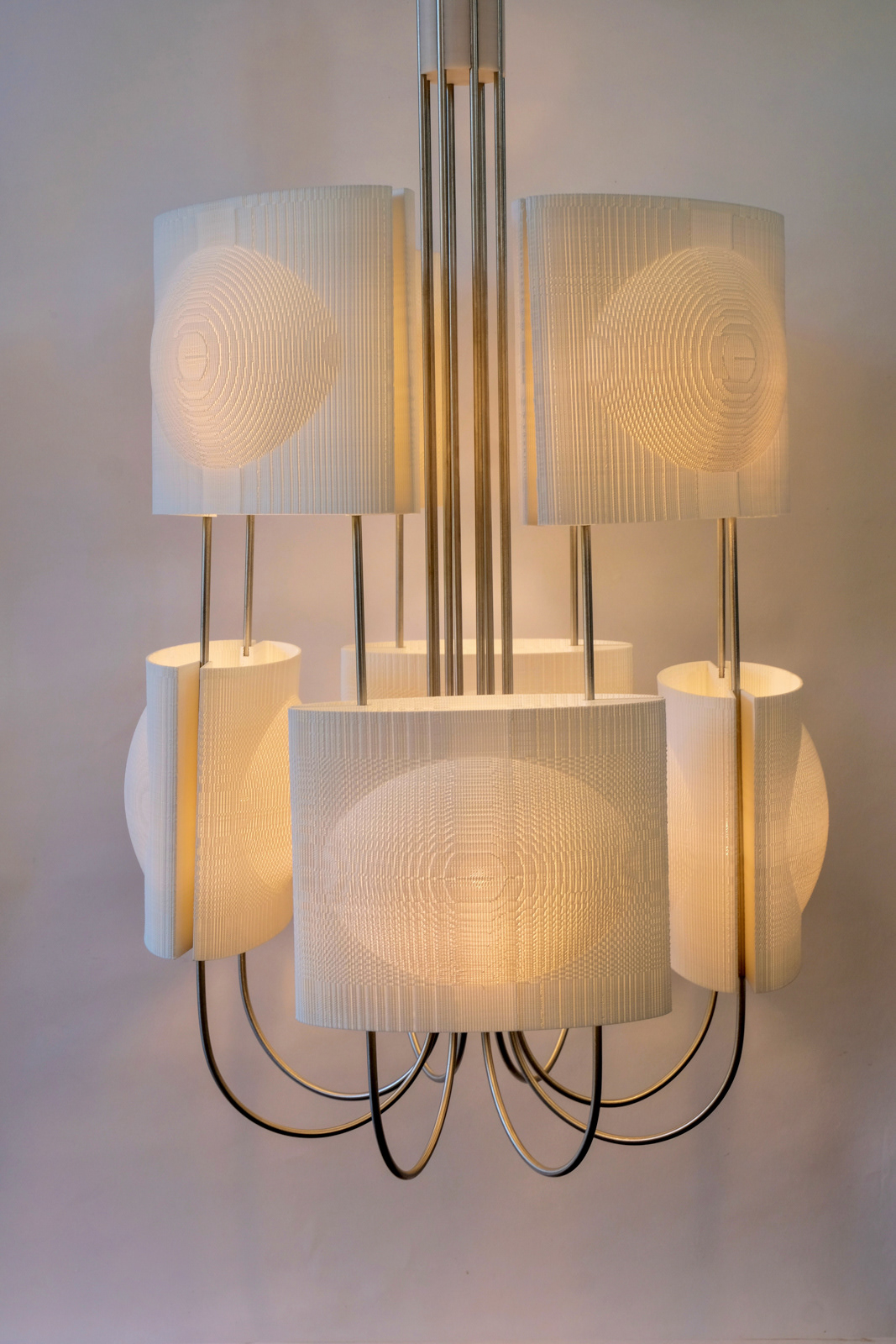 One day, when Gerard Schoone saw his daughter playing with Lego, he was thinking: 'You should be able to build your own lamp with light bricks.' 
This thought was the seed that finally created PATERNOSTER. A modular, low voltage, light system with countless possibilities. INFILL ONLY lamp shades with built-in LED lights, fitted between two stainless steel rods. Three different light shades are available in various colours, all of which fit into the same system: anyone can build his own lamp. 
Dimensions: system height 180 cm, lamp shade 160 x 180 mm
Important notice: PATERNOSTER is environment friendly: lamp shades are printed on demand in fully recyclable PET. Energy saving low voltage 3 Watt LED's.
PATERNOSTER floor lamp, 4 rods, 8 lamp shades: € 1125
PATERNOSTER pendant lamp, 8 lamp shades:   € 1125
PATERNOSTER pendant lamp, 12 lamp shades: € 1465
additional shades: € 85 a piece