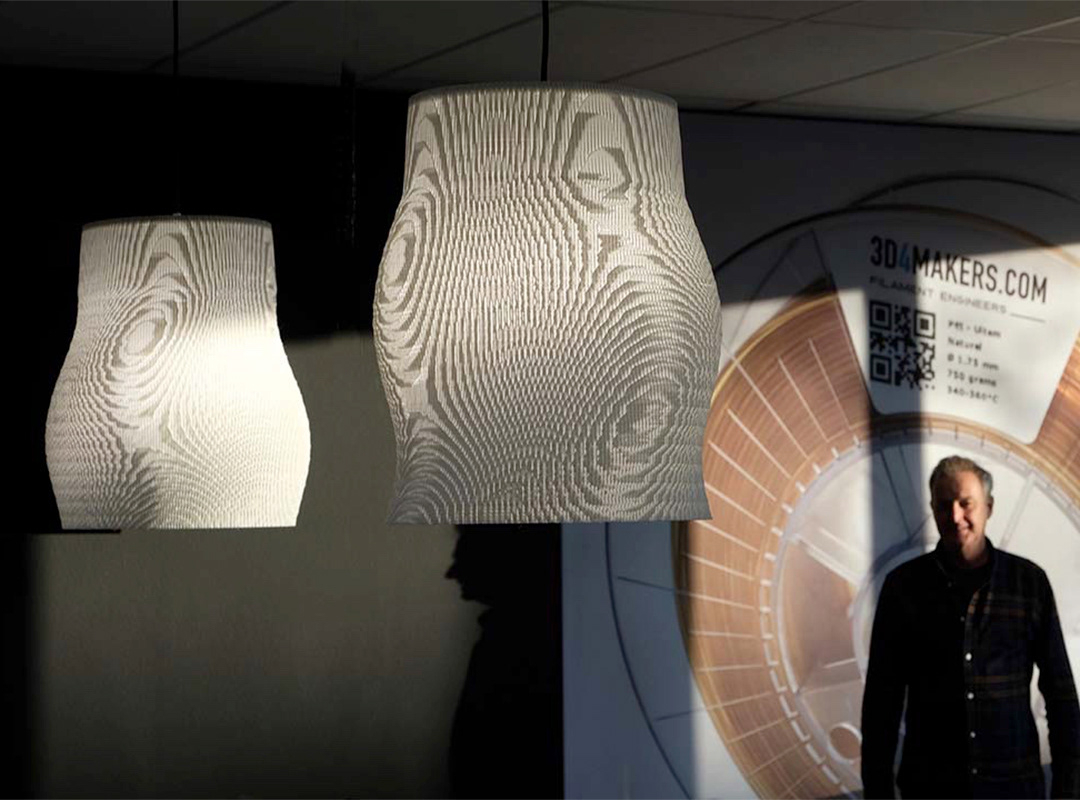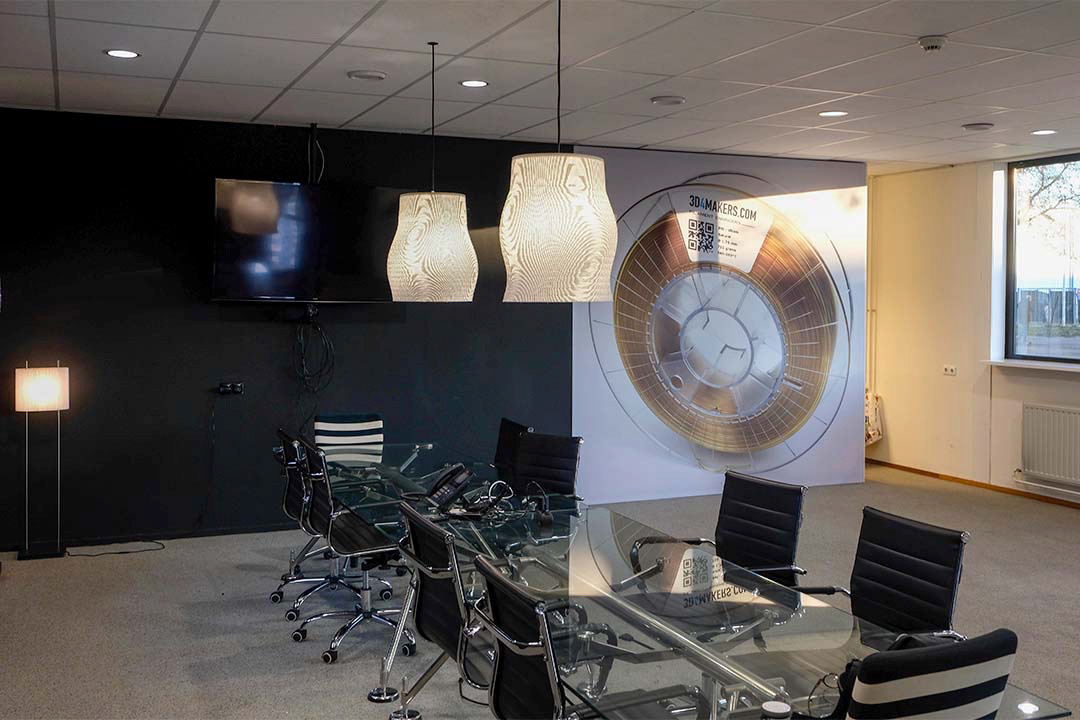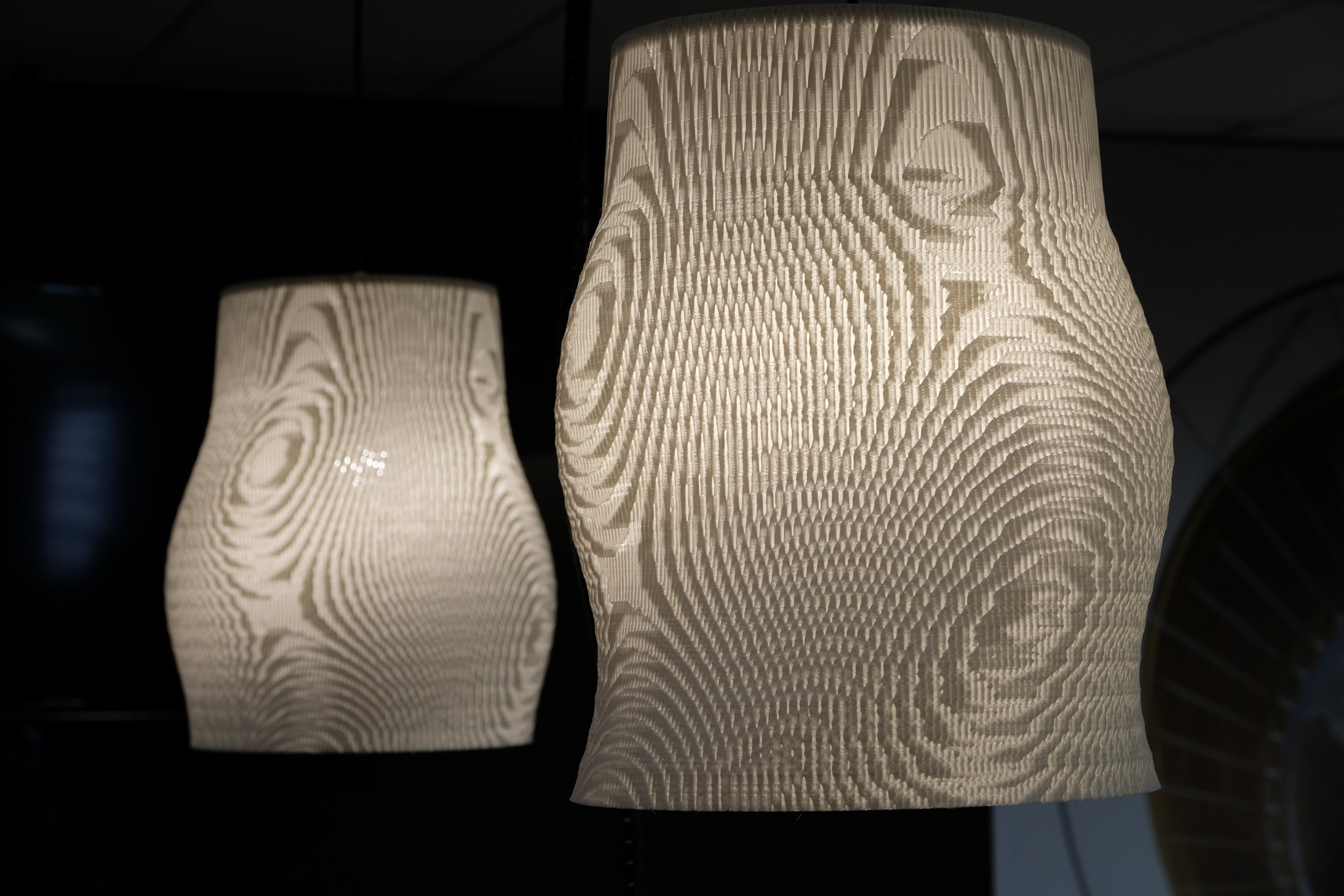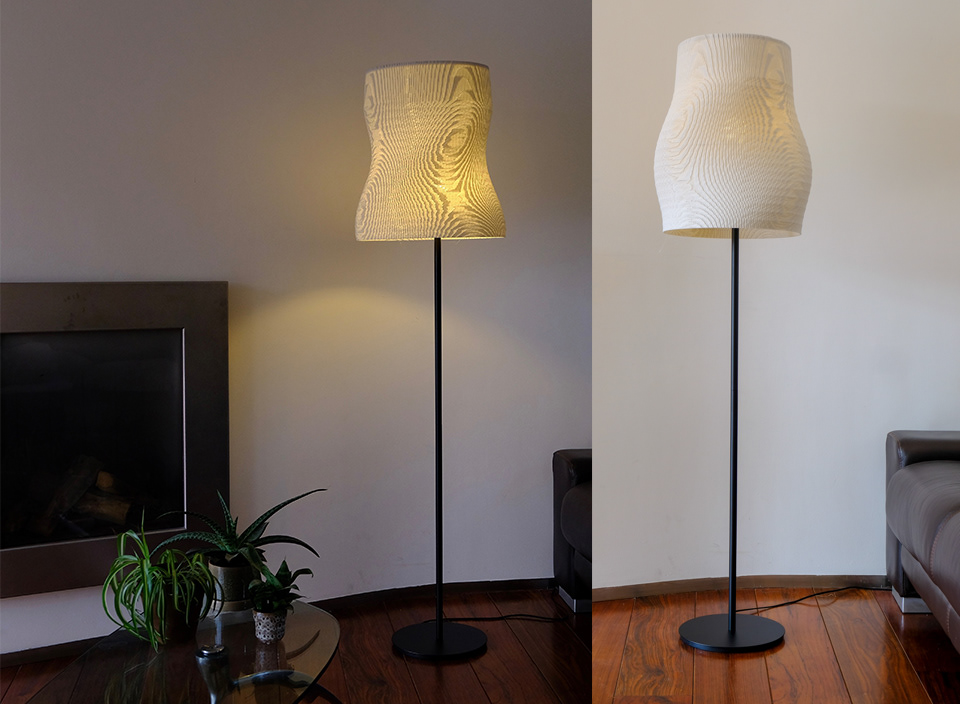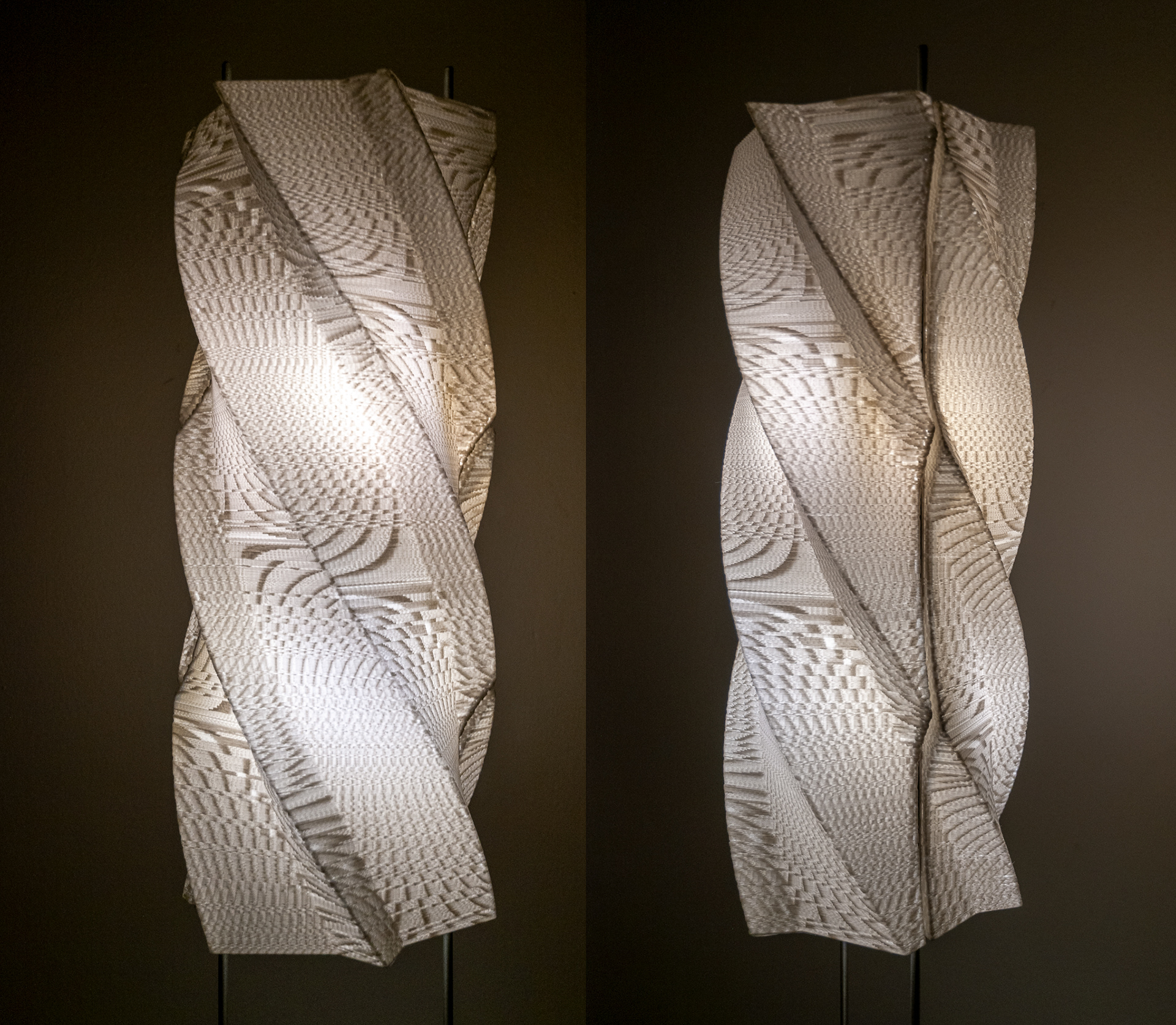 The shape of an object directly influences the print pattern of INFILL ONLY 3D prints. TORSO is basically a twisted cylinder. This shape creates a new and unique organic pattern. Design:
Kees Kamper
. Available as floor or pendant lamp.
Dimensions: width 450 mm, height 550 mm

TORSO floor lamp        € 495
TORSO pendant lamp  € 475

new by Kees Kamper: MAXIMA               € 495
Important notice: TORSO and MAXIMA are environment friendly lamp shades, printed on demand in fully biodegradable FACILAN C8. Energy saving 220 Volt LED included.