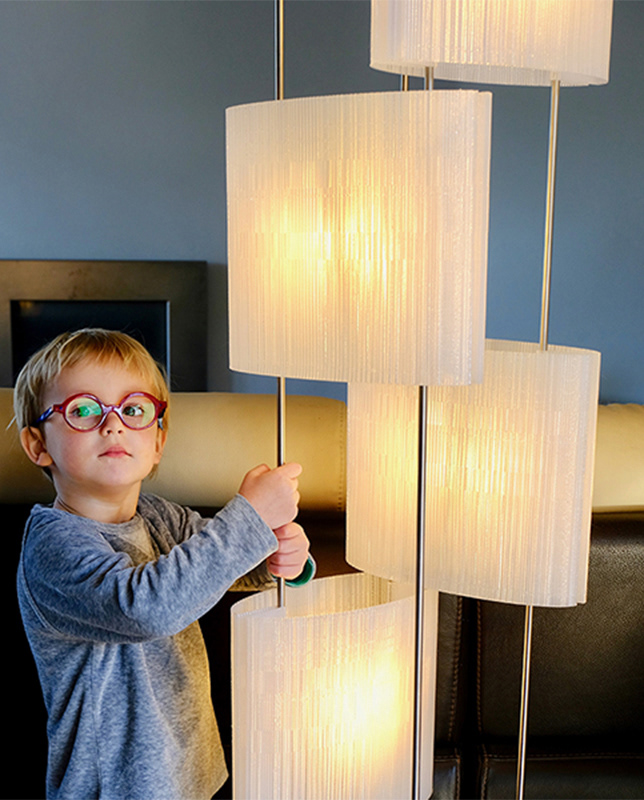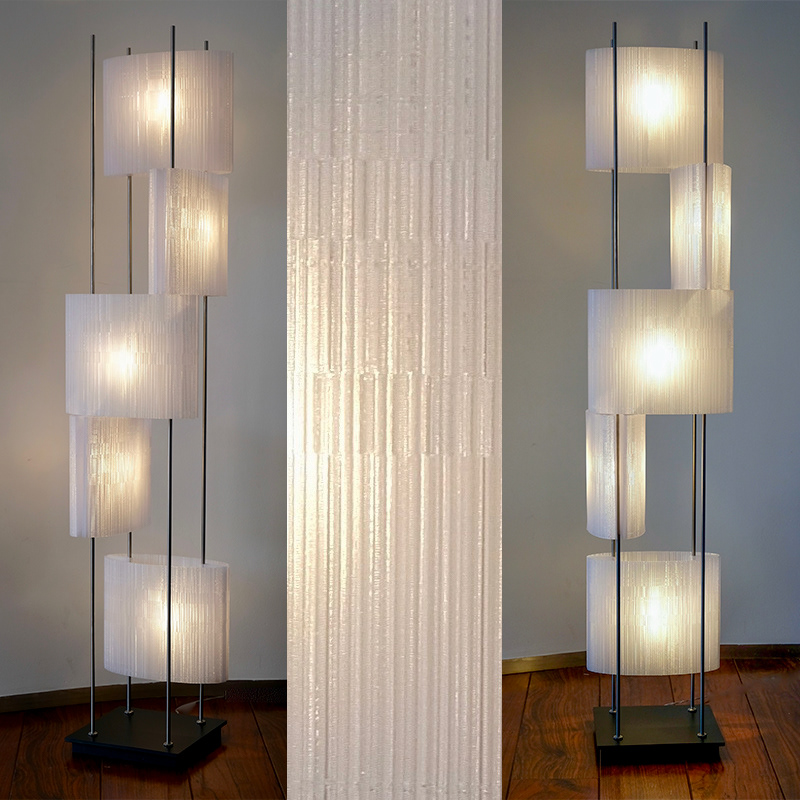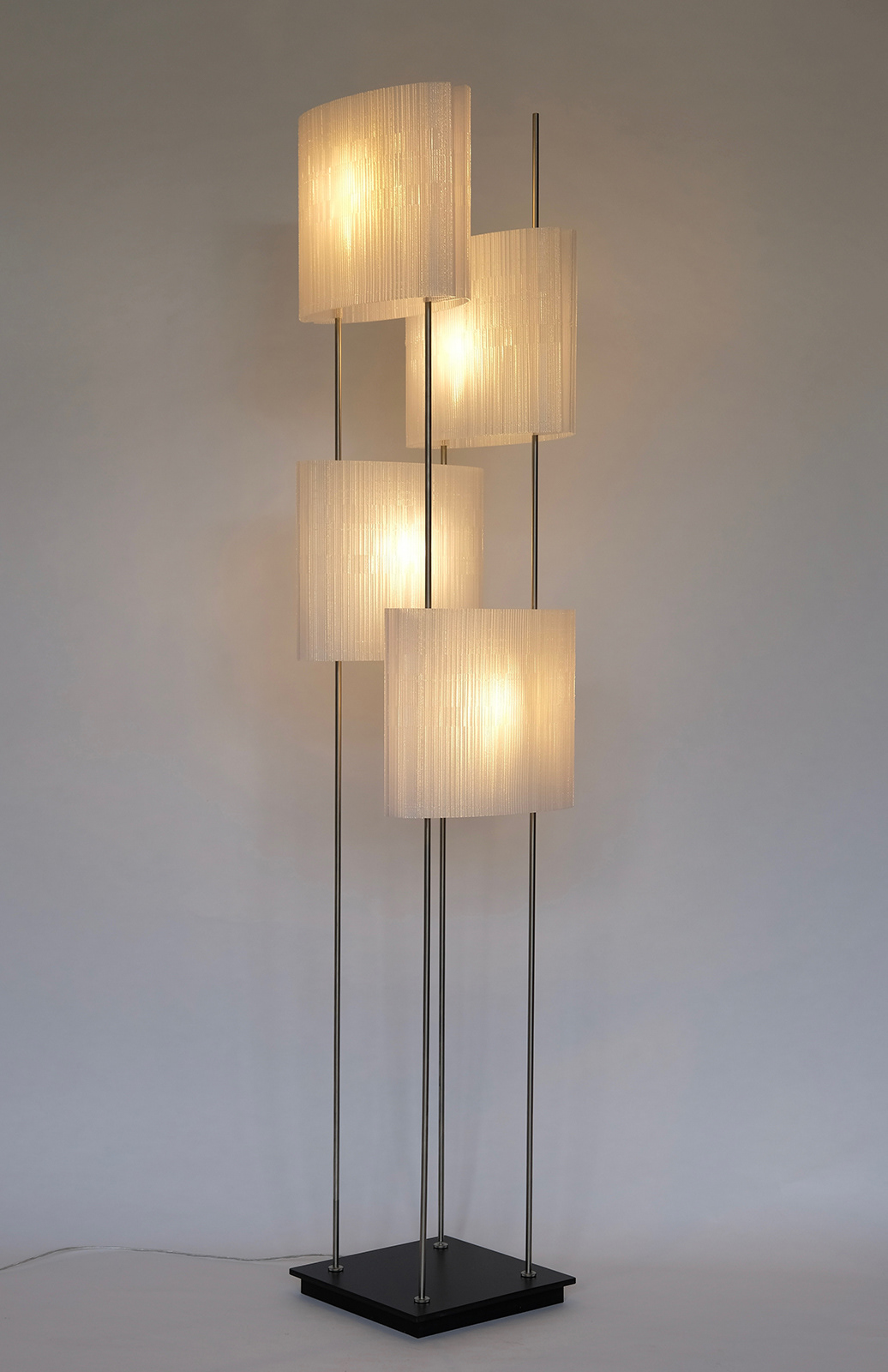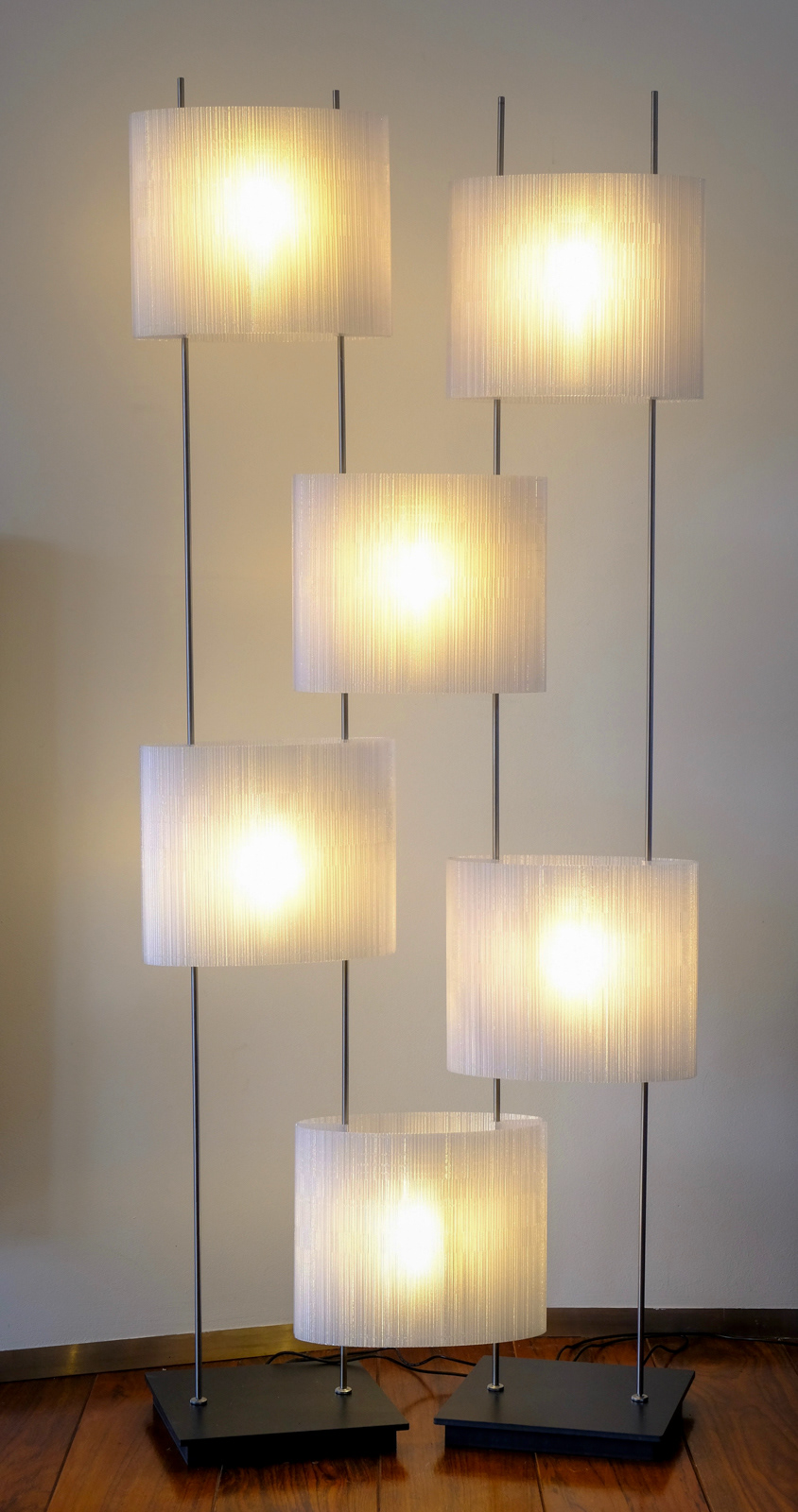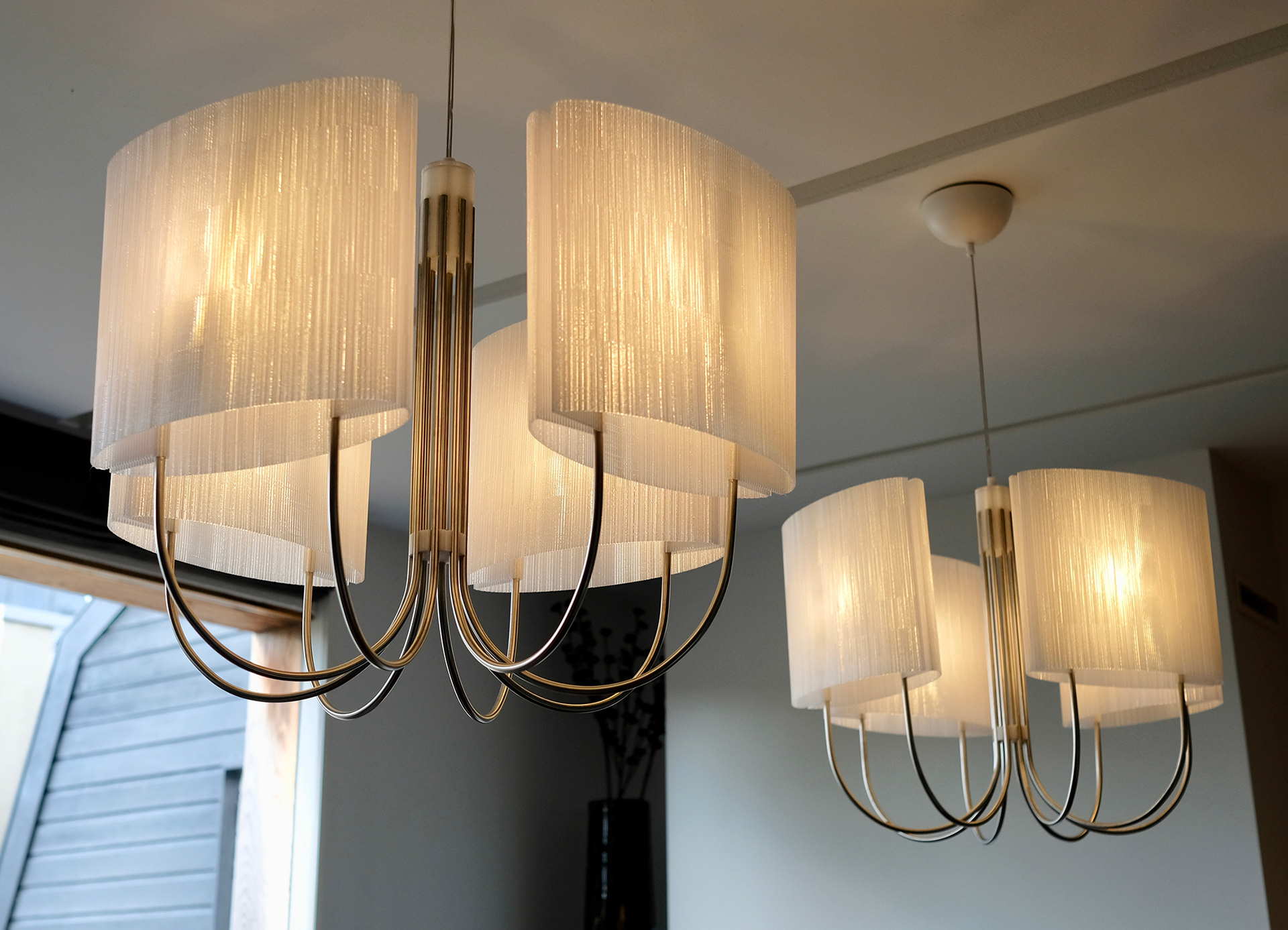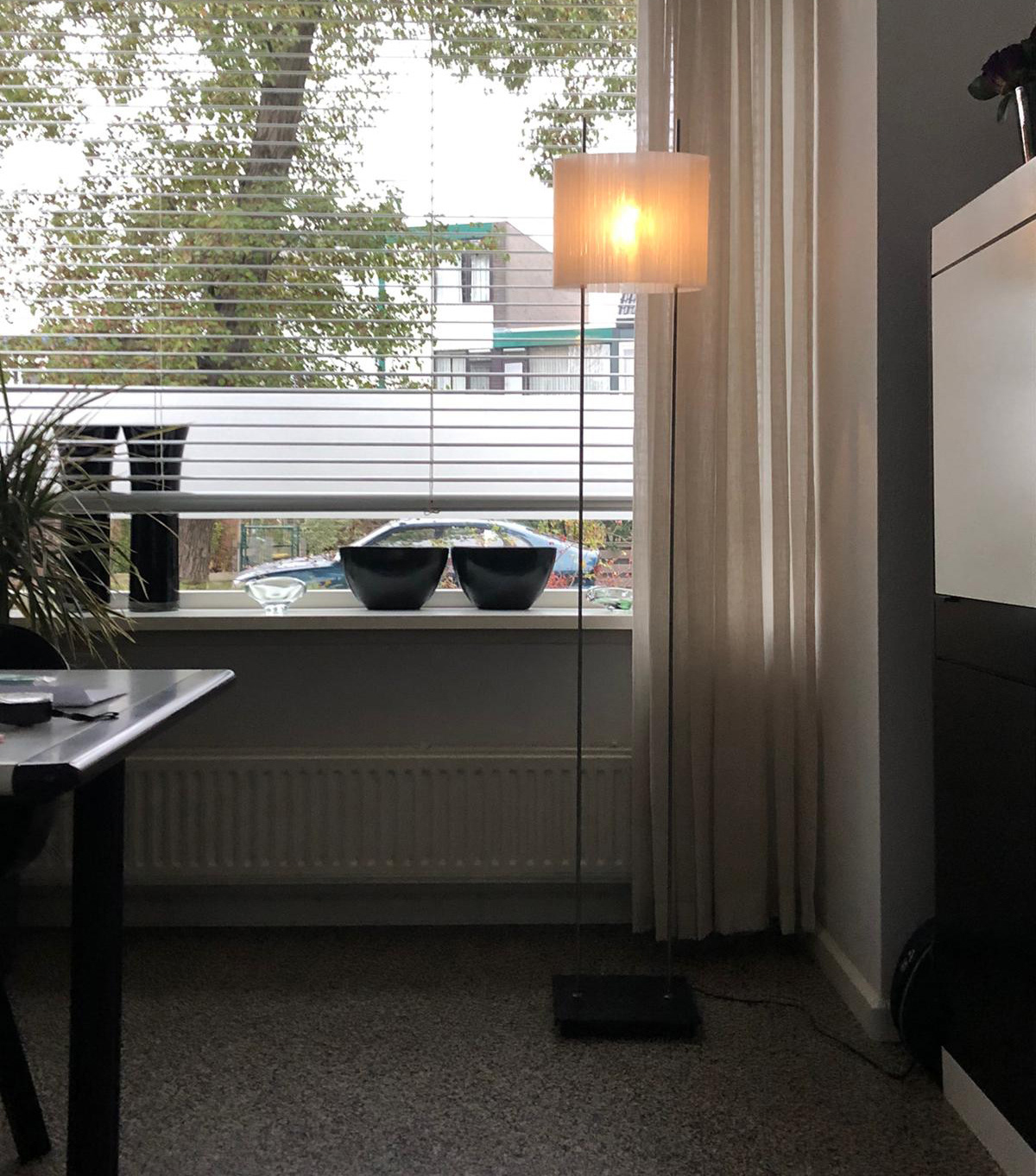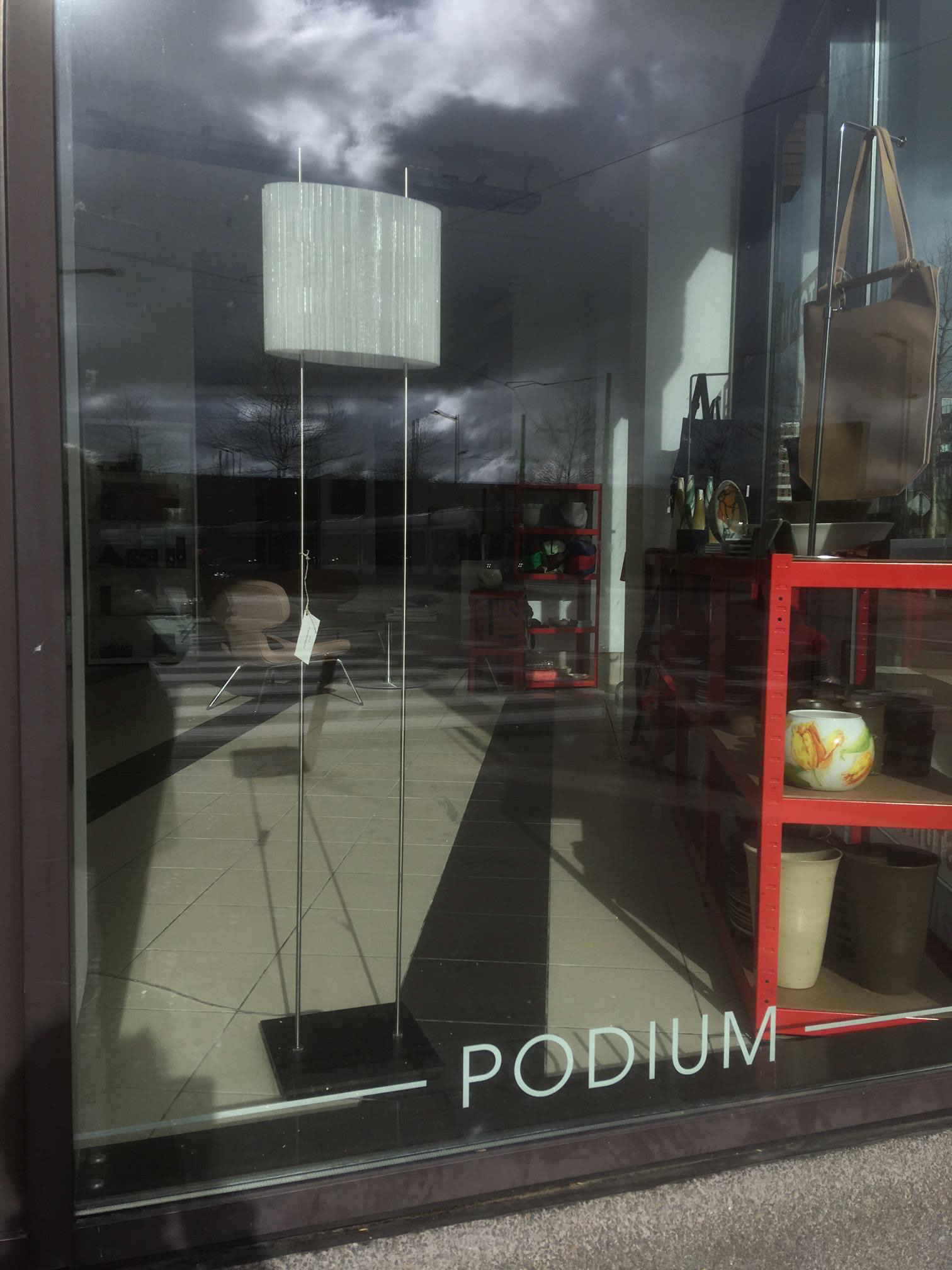 PATERNOSTER XL is comparable to the regular PATERNOSTER. However the XL is only available in transparent PET and the size of the lamp shade is much larger (26 x 30 cm instead of 16 x 18 cm). The bigger shape also produces a special crystalline INFILL ONLY structure, which results in a higher light output. Paternoster XL is available as a standing lamp. You can also link PATERNOSTER XL to another XL (see picture 4). After all SCHOONE LIGHTS means 'building with light'.
Dimensions: height PATERNOSTER XL 150 cm, lamp shade 26 x 30 cm
Important notice: PATERNOSTER XL is environment friendly: lamp shades are printed on demand in fully recyclable PET. Energy saving low voltage 3 Watt LED's.
PATERNOSTER XL floor lamp, 4 rods, 4 lamp shades: € 1125
PATERNOSTER XL floor lamp, 2 rods, 1 lamp shade:    € 495
PATERNOSTER XL pendant lamp, 4 lamp shades:        € 1125
additional lamp shades: € 185 a piece